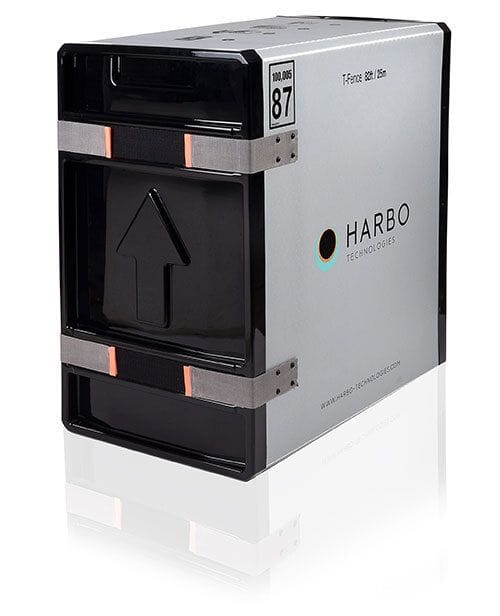 HARBO T-Fence Boom
HARBO T-Fence Boom - 25m Cartridge
Price excl. GST
HARBO®
A portable, lightweight barrier for immediate deployment. When oil slicks are kept from spreading and splitting, devastating consequences become avoidable. With HARBO® T-Fence Boom you will be:
PREPARED
Light in weight easy to handle
Very little training required simple to use
Small storage footprint keep it where spills are likely to happen
RESPONSIVE
Zero time to spill site
Quickly and easily deployed
Can be deployed by just two people
No power packs, air blowers, or any other peripheral equipment required
Some other features and benefits include:
IN ACTION
Unlimited lengths join as many sections together as you need
Superior hydrodynamics and aerodynamics for better oil containment
POSTSPILL
Disposable no boom cleaning expenses
Quick collection no reels to wind boom onto; no deflation required
T-Fence has been tested at Sea State 4 (up to 2m wave heights), wind speeds of up to 25 knots, and water temperatures between 0°C-30°C.
SPECIFICATIONS

Material

PE laminated HDPE

Dry Boom weight

600g/m

Total height

320mm

Freeboard

120mm

Draft/Skirt

200mm

Section Length

25m

Section Weight

15 kg

Ballast chain

None

Handles

Every 6m

Connector*

T-Fence ClickFast, Aluminium

Cartridge

400 x 750 x 650mmH
* ASTM adapters available