Silt Curtains
For controlling sediment in water
Our most popular silt curtain. Used by many government agencies and leading contractors on sites all around Australia. High-grade construction strikes just the right balance between quality, cost, and durability.
We are able to manufacture curtains to your specifications. Should you want a dierent skirt depth or section length please let us know we are here to help!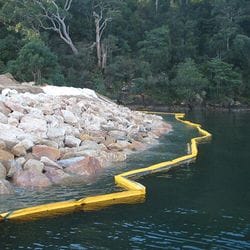 Flowmasta Silt Curtain
Flowmasta Silt Curtain - 15m section length. Please call for bulk quantity pricing.
Price excl. GST