Transport Incompatible Goods Compliantly
Posted by John on 3 April 2015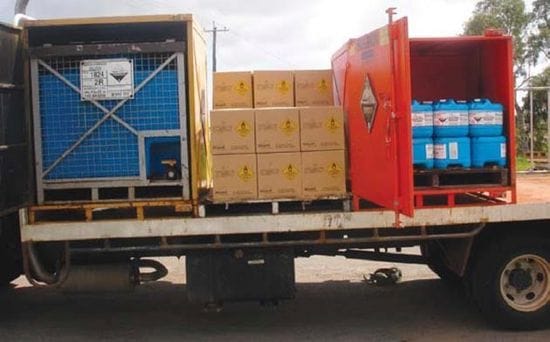 If you are transporting incompatible goods, regulations require that you keep them segregated. Incompatible goods are not only mixed classes or types of dangerous goods, can even be mixed loads of dangerous goods and food products. The simplest way to segregate loads is to use segregation devices, which require an approval number from a relevant authority.
So apart from being an approved transport segregation device (compliant with requirements of the ADG code), segboxes should also:
Be designed for ease of handling, loading and longevity this helps to ensure they will be used, and will be last long enough to generate a return on investment
Have all signage as required by the ADG code
Incorporate a locking mechanism designed so the segbox can be opened from the ground while it is on a truck
Our segboxes are also made in Australia, have a fully welded underframe / support platform for durability, have angle around the top and sides to eliminate flex when the segbox is strapped down, and 4-way forklift access for ease of handling.
Copies of the certificates showing relevant approval numbers are available for both our pallet and IBC segboxes.
For more information or pricing please contact our sales team.
Post comment