How Truck Drivers Can Efficiently Respond to Spills
Posted by Andy on 14 March 2017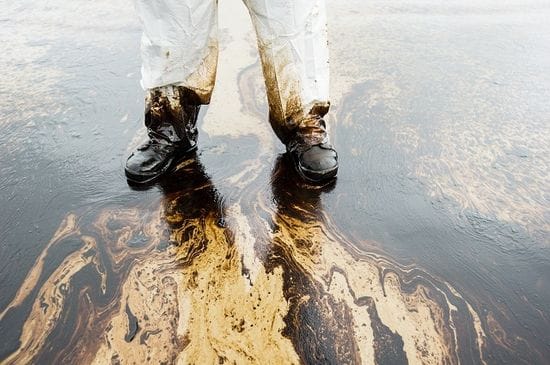 Spills can be a huge problem on the road. If left unattended, they can not only become a serious environmental threat, but can cause pavement damage, and pose a risk to other vehicles. When truck drivers encounter spills while transporting liquids in bulk, they need to be adequately prepared and equipped to respond to them. How will they do it, and what do they need to know to become efficient spill responders?
Spill Response Training
All truck drivers need basic training to know how to respond in spill situations. Spills can occur during loading, transport, and discharge of freight, so having some knowledge on basic spill response techniques is a must have.
Different liquids require different kinds of handling and clean-up procedures, and training courses are designed to help truck drivers and maintenance personnel deal with each situation. This involves locating spill kits, how to use the spill kits contents to contain and clean-up a spill quickly and effectively, and then how to report the incident.
Spill Kits
Any vehicle transporting liquids in bulk must carry a spill kit. Our kits contain absorbents which when used correctly assist in managing spills. Mini-booms, pads and granular absorbents are easily fitted in a small carry bag, making them ideal for use during emergency situations, and they take up little space in the vehicle!
Waste Disposal Training
Truck drivers can get penalised for not practising proper disposal after cleaning up spills. To avoid this, they must learn how and where to discard waste. They must also learn to identify and record the different types of waste disposal activities, making sure they remain compliant.
Spills are a problem that truck drivers can learn to handle efficiently. With proper training and reliable tools, they can prevent them from becoming a serious problem.
At Argyle Commercial, we offer spill response training, as well as a wide range of products designed to control and contain spills. Our absorbents, booms, and containment solutions are manufactured to high standards and are a cost effective and time saving way to clean up spills.
Please get in touch with us to learn more.
Post comment