EPA investigating Ethylene Oxide leak
Posted by Rick on 16 January 2015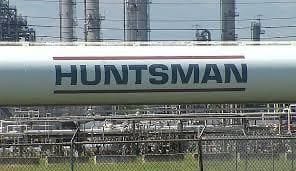 The NSW Environment Protection Authority (EPA) is investigating the extent of an Ethylene Oxide leak which occurred at the Huntsman Surfactants Plant, Botany Industrial Park, on Sunday, 4 January.
EPA Chief Environmental Regulator (CER), Mark Gifford, said the EPA's investigations were currently ongoing but initial investigations showed the potential for offsite impacts from the gas was minimal.
"The incident occurred at around 6:00pm on Sunday night when a purpose built alarm alerted workers on site to the potential for a leak.
"Huntsman staff investigated the leak and correctly initiated the site emergency procedures. Fire and Rescue NSW (FRNSW) attended the site and contacted the EPA," Mr Gifford said.
"The cause of the leak was quickly identified as a seal on one of the pumps at Huntsman's Ethylene Oxide plant and the pump was switched off and isolated. The incident was resolved by 7:30 pm Sunday evening.
"Based on current information to hand the potential for offsite impacts from the leak are limited but given the nature of the gas we will be undertaking additional investigations as a precautionary measure.
If anyone has any concerns or would like further information they are encouraged to contact the EPA 131 555.
Source: NSW EPA
What we say:
This shows the importance of all staff being trained and up to date with all safety procedures, which in this case the company was and there was a quick reolution to the incident.
Post comment