Benefits of Signs & Covers for your Wheelie Bin Spill Kits
Posted by Melissa on 5 July 2022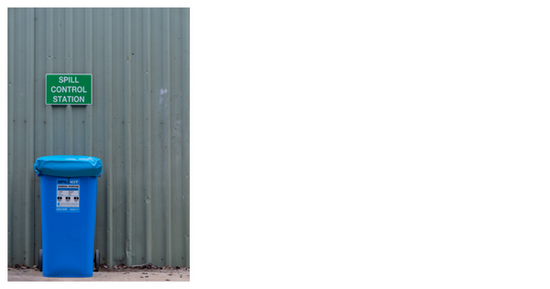 Have you ever had an incident at work that required the use of your spill kit, and yet you had to rush around trying to find it hidden in some dusty corner? And when you did find it, you opened it to start responding to the spill, but instead were faced with suspicious looking banana peels, miscellaneous wrappers, and half-eaten sandwiches? All of which seemed to conspire together to hinder your safe and effective clean-up?
Well fear not, because those days are over. Today, and for the rest of the month, when you order a 120 or 240 ltr spill kit, we'll send a free sign AND cover to keep your spill kit visible and free from a potluck of lunch remains.
All you have to do is order through our website, or call the office on 1800 432 567 and we'll get your new spill kit and accessories on the way. No half-eaten sandwiches included (though we will toss in a packet of lollies).
Our most common spill kits are shown below (prices exclude GST & freight), but you can find more options here, or contact us for a custom kit.
Order now on our website, and we'll include the cover and sign when we send the goods. Or contact our team on 1800 432 567. ?
Why was the rookie police officer assigned to hunt the cannibal?
The more seasoned officers had already been eaten.
Post comment