Basic Spill Response Measures
Posted by John on 25 July 2014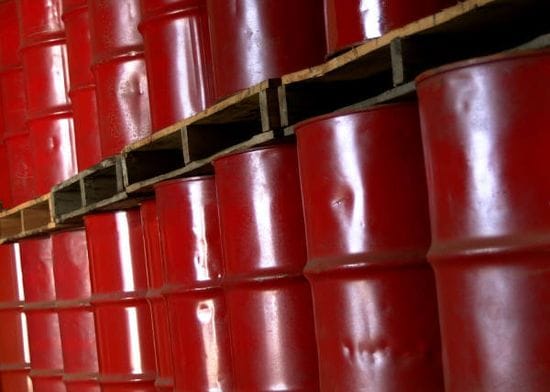 Of course, the easiest spills to respond to are the ones that didn't happen – that's why many of our clients store their liquids in compliant permanent or temporary bunded areas or dangerous goods cabinets and stores. However accidents will happen, and that's when you'll be glad to have at least some basic spill response knowledge.
There are essentially three main steps to spill response: control, contain and clean-up.
Obviously the first step is to ensure your safety, and that of your colleagues, but then it is critically important to CONTROL the spill, if it is safe to do so, as an uncontrolled spill is very difficult to contain and then clean-up. Often a spill can be controlled by simply turning off a tap, rolling a drum over so the leak is uppermost, or even applying some drum putty. When the spill is controlled, or if there is no safe, immediate approach, you then need to begin to CONTAIN the spill.
Booms are used to CONTAIN spills, on both land and in water; on land it is also possible to use absorbent granules to form a temporary berm. Absorbent booms should always be overlapped at joins to ensure a leak-proof seal, and it is also advisable (on land) to put particulate in front of the boom; otherwise your spill will continue to spread. When containing spills you must ensure that liquids are kept away from and out of drains; our polyurethane drain covers and spill berm are brilliant at this. Once you have successfully contained your spill, you will be able to clean it up.
Granules are also excellent for spill CLEAN-UP – if you have used them to CONTAIN the spill you may be able to simply sweep them into the liquid, or if this is not possible additional granules can be poured over the contained liquid. Absorbent pads, booms and pillows are also great for absorbing large amounts of fluid; pillows can also be placed under persistent drips and leaks to act as a semi-permanent spill control measure, and pads are great for the final CLEAN-UP, readily soaking up any free liquids left on machines, smooth hard surfaces and even your hands.
The final spill response steps will depend on your company's systems and procedures, but should include a requirement to complete reports as well as review procedures to minimise the possibility of the event recurring.
Our training courses cover these points in varying levels of detail; feel free to contact us for more information, or click here to view more details online.
This blog post is intended as a guide only, and should not be relied upon as professional and/or legal advice. Argyle Commercial will not be held liable for any damages or losses caused by using information provided in this post as a basis for any decision where any such damages or losses may result.
Post comment