Andy's Week - Major Project Using Argyle Silt Curtain
Posted by Andy on 15 August 2014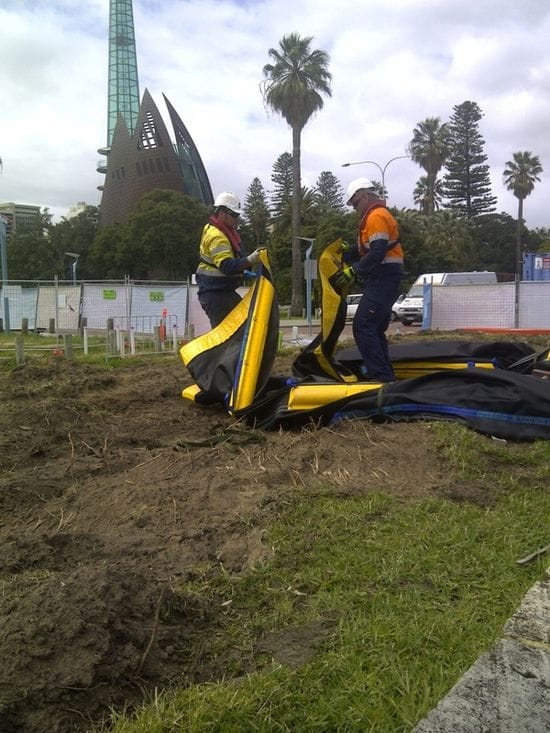 They're working down by the river, in the west, across in Perth,
Building bunds and dredging, and moving tons of earth;
All eyes are on the project, just below the CBD,
It's a major undertaking known as Elizabeth Quay.
To keep the silt from spreading, and dirtying the river,
They needed a premium product such as Argyle could deliver;
It needed to last for the project, six months or more to go,
And be strong enough to stand up to all rates of water flow.
We came up with a solution, supplied a guarantee,
Got it made and there by the deadline, the client was so happy;
The Swan is as clear as crystal, the job is going well -
The nearby tower keeps it all on time by the ringing of the bell!
So if you've got a job like this and need to get some curtain,
There's just no other place to go to get it, that's for certain;
For expertise and quality, if you want peace of mind
And value, come to Argyle, all this and more you'll find.
This blog post is intended as a guide only, and should not be relied upon as professional and/or legal advice. Argyle Commercial will not be held liable for any damages or losses caused by using information provided in this post as a basis for any decision where any such damages or losses may result.
Post comment