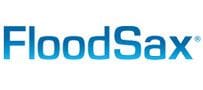 For fast and easy protection from water damage, use FloodSax Sandless Sandbags.
Being clean, compact, and lightweight, FloodSax® can be stored in every home and business ready to be used at a moment's notice. FloodSax® enable virtually anyone to defend themselves and react immediately to flooding and accidental water damage.
Argyle Commercial is the Australian distributor of FloodSax Sandless Sandbags.
FloodSax: The Water Extinguisher