Wiping Cloths (includes video!)
Posted by Melissa on 13 July 2021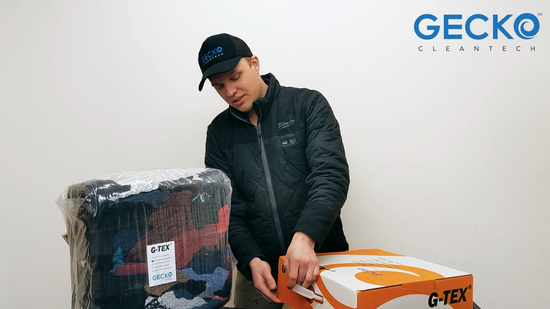 Not just any old rags; some key features of our premium wiping cloths follow:
All cloths are cleaned and metal detected for the safety of your staff and machinery
All tricot, sheet, and terry cloths are recycled fabric
Since all cloths are cut to a similar size, each and every piece is usable, unlike with some recycled rags we've seen
Cloths in bales are regular in size
Cloths in boxes are cut to 380mm x 380mm with 160pc to every box
Cloths in boxes have no seams
Boxes have a convenient carry handle, making them easy to carry around site, or keep in the back of your trucks and utes
Reduce the amount of textile you go through, reduce your spend on wiping cloths and reduce waste heading to landfill! Win-win-win! ?
From our happy customer Phil: "We use the white Tricot Wipes as part of our everyday production. They are always clean and of consistent quality."
Watch Gus give an overview in the video below, and click here to go to the webpage. You can also download the catalogue chapter here.
Post comment