What should you look for when buying marine absorbent booms?
Posted by Tim on 8 August 2014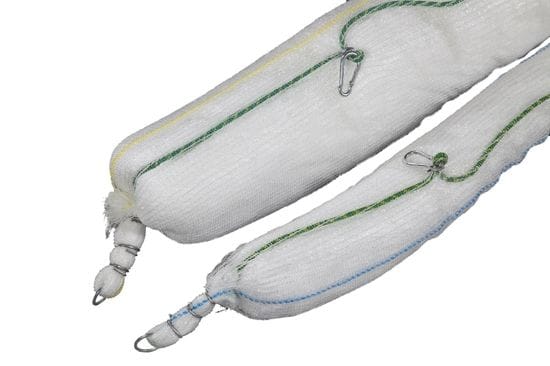 Marine absorbent booms are brilliant for responding quickly to marine oil spills, and can also be used proactively to form temporary barriers where oil spills are likely to occur. However you want to know the booms you plan to use are suited to the application, and won't cause further headaches! So be sure your marine absorbent booms:
Have premium polypropylene fill, encased in poly socks, inside a strong mesh outer sleeve – the double casing prevents any of the absorbent particulate escaping into the environment, which can result in the need of further costly clean-up.

Incorporate a full length nylon rope running through the length of the boom for outstanding strength.

Use stainless steel snap hooks and rings allowing booms to be quickly and easily connected and deployed, forming a continuous barrier to whatever length is required.

Are hydrophobic, meaning they will not absorb water. This also means that the booms will float on the water even when they are completely saturated with oil, allowing easy collection.
Argyle booms are supplied in various sizes, the most popular being 125mm x 3m, 200mm x 3m and 100 x 200mm x 3m (our double boom). Double booms are designed for those times when extra absorbency is needed – they are the same as the standard booms, except they have two poly socks placed side-by-side. The second sock creates a 'backup barrier', absorbing any hydrocarbons that pass the first sock.
We can also supply our booms pre-joined in wheelie bins, allowing for an extremely rapid deployment and easy response to any oil spill, saving valuable time and minimising the spread of the spill.
Is what you will be using in an emergency situation going to work?
This blog post is intended as a guide only, and should not be relied upon as professional and/or legal advice. Argyle Commercial will not be held liable for any damages or losses caused by using information provided in this post as a basis for any decision where any such damages or losses may result.
Post comment