The Elizabeth Quay Project and Argyle Commercial
Posted by Administration on 10 December 2013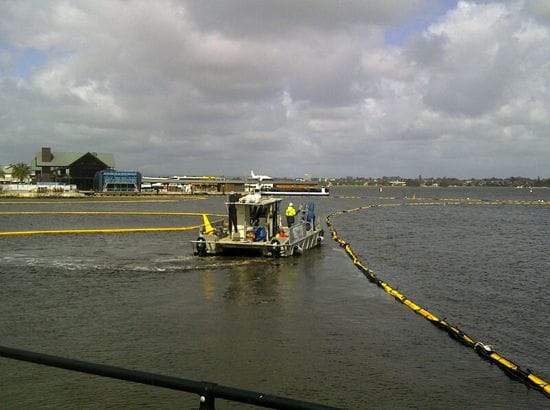 Down by the river, on the foreshore below Perth's CBD, an exciting new development is taking place, which will return the city's focus to the iconic Swan River and transform the heart of Perth - the Elizabeth Quay Project.
So what do we have to do with this? Argyle Commercial are playing a very important role in this project, contracted to supply over 1.2km of Silt Curtains to contain turbidity while the dredging and reclamation works are progressing. Do the silt curtains work? They sure do - click on the link below to view a live cam showing the works in progress. The pristine river waters can be seen, unblemished by the silt contained within the curtains.
Contact us NOW to find out how we can we help you on your next project.
Post comment