Safe, Effective Truck Wash
Posted by Melissa on 1 September 2021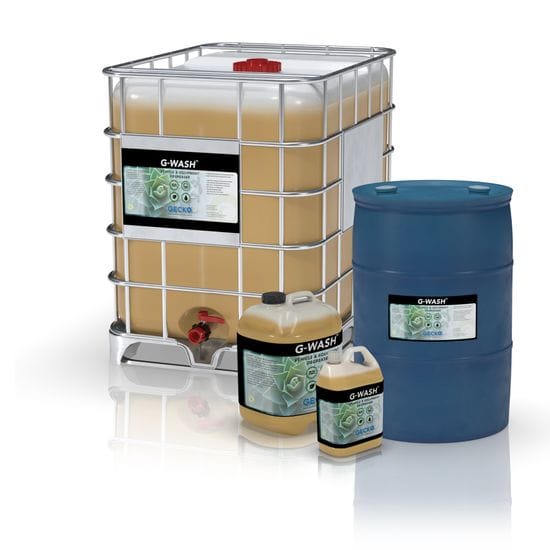 Today we'll cover our G-Wash Vehicle & Equipment Degreaser (truck wash) and give you a bad joke (scroll down).
So, the truck wash. Let's dive in, shall we? To the subject, not the product haha.
AUSTRALIAN-MADE: All our G-Wash products are made right here in Australia, supporting local business and the economy!
SAFETY: Non-toxic and with no hazardous chemicals or aromatic hydrocarbons, this truck wash is safe for your team and safe to store and dispose of. A 100% quick-break degreaser, it is also non-reactive to paint, and is readily bio-degradable.
EFFICIENCY: With good foaming properties, this truck wash removes the toughest deposits while protecting paintwork. Plus it's a concentrated product, so you get more bang for your buck.
VERSATILITY: This product can be used for all vehicle surfaces, including glass, wheels and interiors, (varying dilutions are recommended), removing the need for multiple products.
If you use truck wash or vehicle degreaser in your daily operations, give G-Wash Vehicle and Equipment Degreaser a try. You'll reduce costs and pollution while protecting your staff and equipment. We have multiple sizes available from 5ltr drums to full IBCs.
You can find dilution recommendations and more information on this spec sheet.
Get 10% off the entire range for the rest of September using code TRUCKWASH10 on our website. Or contact our team on 1800 432 567.
Did you hear about the man who fell into an upholstery machine?
He's fully recovered.
Thank you very much for taking the time to read this blog post; if you have any comments or suggestions, please let us know!
Post comment