Portable spill bunds: the easy way to temporarily store drums
Posted on 14 January 2013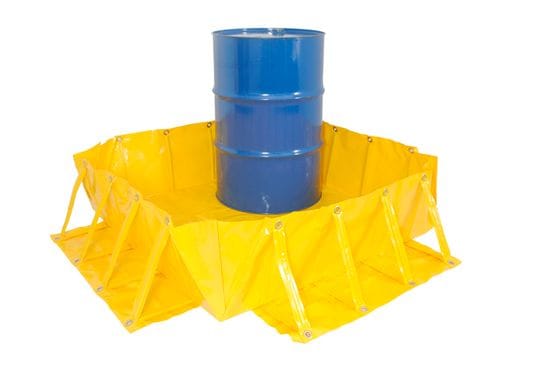 Easily store drums and contain any spills onsite, whilst complying with regulations by using Argyle's Temporary Spill Mats.
Argyle Commercial's heavy duty portable spill bunds are suitable for harsh environments. These units are compact, lightweight, easily stored and provide fast response containment in an emergency.
The sidewalls lower quickly to allow vehicles to move in and out (you can use them as washdown bays), and the one piece construction provides total containment for spills.
Once you have used it, you fold itback up, and put it into its purpose built carrybag for removal etc.
You can use them for a whole range of things
Servicing and maintenance of heavy
Temporary containment of drums, IBCs, tanks and generators
General maintenance duties
Vehicle Refilling
Fuel Transfers
Portable washdown bays
Should we not have the size you are looking for, let us know and we can quote you on a custom built bund - they can be made to basically any size (e.g. we can make them 5m x 10m).
Ideal for construction, transport and utilities sector.
Contact Us for further information.
Post comment