Coir Logs
Posted by Melissa on 5 August 2021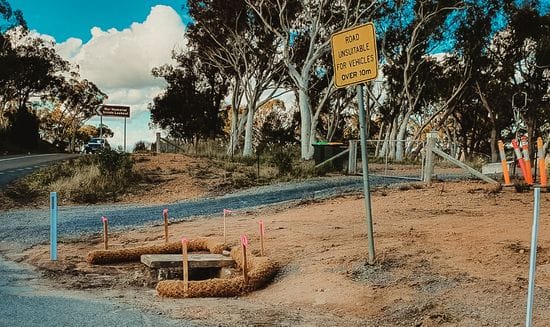 Coconut is such a versatile plant. It's not just a fruit which smells and tastes amazing, or something health influencers use in their daily cooking and care routines - coconut is also a very utilitarian product.
Coir is produced from the outer husk of coconuts and is a hardy, water-resistant fibre used to create many products, including door mats and the liners in hanging planters. It's rot-resistant and biodegradable over an extended period of time, making it perfect for the garden or **drumroll** erosion control and remediation.
Coir logs are made from compressed coir encased in a coir rope net. Whether you are stabilising river banks, managing stream flow velocity or shaping channels, they are the perfect choice. Hailing from India, our coir logs will last up to four years once they've been installed, and the best part? As they are made from 100% coconut fibre, they are completely biodegradable and will blend into the environment over time.
We also sell hardwood stakes for installation, so don't forget to include these when you order.
We currently stock the following sizes of coir logs:
| | |
| --- | --- |
| Code | Description |
| 620-1520 | Flowmasta Coir Log, 200mm x 1.5m |
| 620-3020 | Flowmasta Coir Log, 200mm x 3m |
| 620-3030 | Flowmasta Coir Log, 300mm x 3m |
Order now on our website. Or contact our team on 1800 432 567.
We were going to tell a time-travel joke, but you didn't like it.
Thank you very much for taking the time to read this blog post; if you have any comments or suggestions, please let us know!
Post comment