Barrier Bunding - Safely Bunding Your Warehouse
Posted by Rick on 19 December 2014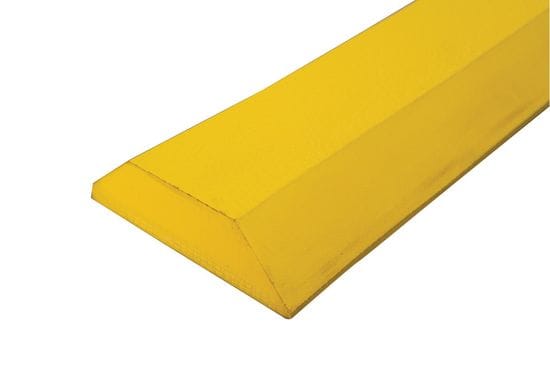 Argyle Commercials Barrier Bunding has been designed to prevent a spill from migrating into the yard or drains from your shed. The barrier bund has a beveled edge on either side and a flat top surface which allows a forklift/vehicle to move unrestricted up and over the bund, without damage to the forklift or vehicle.
The Barrier Bund is supplied pre-glued; all you need to do is remove the plastic covering from the glue and install. If you need to change direction i.e. mitre around a corner, you will need to glue the mitred corner pieces.
The Barrier Bund will compress slightly, and is resistant to a wide range of chemicals. It can be used for almost any bunding application (it is not suitable for use on uneven surfaces, i.e. bitumen and tar), and can be used in both hot and wet weather conditions.
If at any time you accidently damage a section of the Barrier Bund, just remove the damaged section and replace it.
Our barrier bunding is supplied in 900mm lengths, with four different sizes. For more information on this product, please
click here
.
This product is ideal for chemical and oil companies, transport companies, workshops and construction projects.
This blog post is intended as a guide only, and should not be relied upon as professional and/or legal advice. Argyle Commercial will not be held liable for any damages or losses caused by using information provided in this post as a basis for any decision where any such damages or losses may result.
Post comment