Baffle Curtain Installed at Roma Sewerage Treatment Plant
Posted by Rick on 19 June 2014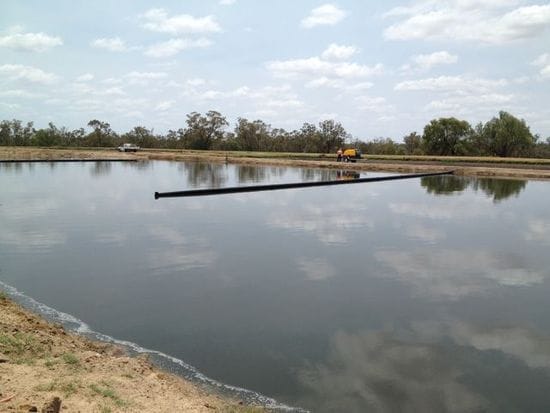 In late 2013, Argyle Commercial was contacted by a client who was upgrading an existing sewerage treatment plant. The client had a requirement for floating curtain baffles, to be used to re-direct effluent flow within lagoons, thus prolonging treatment and settling times.
We were able to design a baffle curtain that suited all requirements, using a fabric with a 20 year warranty. Stainless steel wire, chain, fittings etc. were included in a high quality product offering.
After a thorough evaluation, our product was selected by the client. A tight delivery timeframe provided a challenge, however installation of the first baffle curtains was completed within three weeks. Additional baffles were installed several weeks later following maintenance works on other lagoons.
Result: another happy client who proved that for quality, service and value, Argyle Commercial can't be beat!
Post comment