5 Products Everyone Cleaning up Oil Spills Should Be Using: Part Three
Posted by Rick on 30 September 2016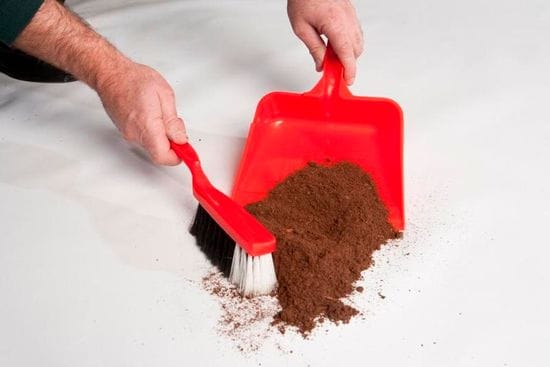 Oil Absorbent Granular Absorbents
Oil Absorbent Granules also known as Kitty Litter, Floorsweep, Absorbent Powder and Spill Absorbent are used to absorbent oil spills on land.
Granules are commonly used in workshops, on the road, at construction sites, and by emergency services. We offer several different types of granular absorbents; our two most popular oil absorbing granules are:
SpillBoss P85 Organic Absorbent
This 100% organic, premium grade lightweight absorbent is bio-degradable, non-leaching and landfill friendly. It sweeps very clean and leaves no residue, and can be used for oil spills on both land and water.
The P85 absorbent is particularly suited to marine environments, as it will float and collect hydrocarbons from the surface of the water. This makes for a very effective clean up of oil slicks on a small or large scale. This absorbent is supplied in 30 ltr bags.
SpillBoss P95 Mineral Absorbent
A natural sea sponge (not clay based) with a huge absorption capacity, our SpillBoss P95 mineral absorbent also known as Spongolite, Kitty Litter, FloorSweep or Drysorb will stay dry and granular even when soaked, and it won't leave an oily surface! The P95 absorbent can be safely disposed of at suitable landfill sites.
Ideal for use by mechanical workshops, emergency services, waste disposal services, transport departments and local governments, and construction projects, this granular absorbent comes in a 15kg bag.
About Us: Since 1997, Argyle Commercial has been a leading supplier of spill response equipment, storage solutions for hazardous liquids and engineered silt curtain solutions. Since 1997, we've been helping customers comply with environmental and OH&S regulations, while making work environments safer and more risk free.
This blog post is intended as a guide only, and should not be relied upon as professional and/or legal advice. Argyle Commercial will not be held liable for any damages or losses caused by using information provided in this post as a basis for any decision where any such damages or losses may result.
Post comment