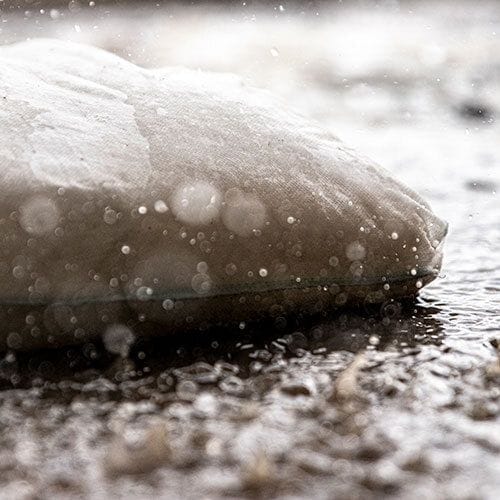 FloodSax Sandless Sandbags Safety Pack
FloodSax Sandless Sandbags Safety Pack - pk/5
Price excl. GST
FloodSax Sandless Sandbags
Being clean, compact, and lightweight, FloodSax® can be stored in every home and business ready to be used at a moment's notice. FloodSax® enable virtually anyone to defend themselves and react immediately to flooding and accidental water damage.
Protecting your organisation from business interruption
The risk of damage to businesses across Australia from burst pipes, water spillages, leaking roofs, and storms and floods is increasing. Today every business requires FloodSax® as part of the risk mitigation component of their risk management system.
When you have a water spill you're prepared.
When there is a leak you can absorb it.
When there is a flood you can act immediately
What are FloodSax®?
FloodSax® are a water extinguisher just like fire extinguishers mitigate fire damage, FloodSax® mitigate water damage.
Each bag expands on contact with water to help mitigate damage from burst pipes, water spillages, storms, and floods.
FloodSax® have a 10 year shelf life, and are 100% biodegradable.
Each FloodSax absorbs 22 ltrs
FloodSax are very popular with facilities management personnel. They have been designed to take the stress, time, and hard work in controlling water, everywhere, in every situation. They activate on contact with water, and quickly swell to the size of a standard sandbag, absorbing up to 22 ltrs of liquid.
Super absorbent crystals absorb up to 90% of their capacity within 3 minutes of contact with water
Clean, compact, and lightweight keep stored ready for use at a moment
Ex-stock available for immediate dispatch - order today to secure your stock in time for this weekends weather event!